Sustainability & Innovation
Sustainable innovation programmes
With the goal of leading the transition to a circular economy and a low-carbon society and promoting well-being at every age, our Sustainable Innovation Department's R&D efforts are centred around five innovation programmes, each led by an Innovation Manager.
Developed through permanent collaboration between product development teams and SID innovation teams, four of the programmes are aligned with market expectations and will make our Automotive, Bedding, Flexible Foams and Insulation divisions more sustainable. such as developing new comfort foam for bedding or seating applications, or finding solutions to fulfil the requirements for technical foams in the field of silencing.
The fifth programme covers projects impacting all four divisions and coordinates all initiatives to prepare durable polyurethane products for the circular economy.
These programmes underpin our sustainability strategy, differentiate Recticel from its competitors and generate shared value for all stakeholders.

Fit² – new comfort foam for bedding and seating
The Fit² programme seeks to gain a deeper scientific understanding of comfort for seating and sleeping systems. The new knowledge is reflected in the Triangle of Sleep as the guideline for the development of new, more durable and sustainable materials and systems.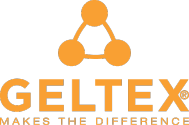 As a first result, a new generation of Geltex® foams for mattresses was launched. These foams offer excellent support, ideal pressure distribution and good climate control. Additionally, they contain CO2-based raw materials, partially replacing traditional fossil fuel-based raw materials. At the same time, the new Geltex® foam family is more resistant to humidity, temperature changes and mechanical stress, offering a longer lifetime at the same level of comfort. The worldwide launch took place at the Cologne IMM trade fair in January 2018.



Also, in 2018, we introduced CO2-based materials into the development of the KAPUA® foam family, a new category of flexible foam. Mattresses made with KAPUA® foam are thoroughly tested for hardness, density and durability to ensure premium comfort over a long period of time. It meets the strictest emissions requirements and is certified for safety by OEKO-TEX® and CertiPUR®.
Silencing – technical foams with enhanced silencing properties

Within the Silencing programme, we established a centre of competence with state-of-the-art equipment enabling the deep understanding of sound, its propagation and different ways of minimising its impact on the surroundings. The programme concentrates on acoustics for buildings, industrial equipment and HVAC (heating, ventilation and air conditioning) systems. New materials and combinations of various materials are under investigation. The aim of this research is to develop the most efficient solutions for noise impact reduction, contributing to more comfortable and productive environments.
Low Lambda - reduced lambda values in insulation
The Low Lambda programme concentrates on developing rigid foams with better insulation values. Improving the insulation value of a product has an immense positive effect on natural resource consumption. Launched in March 2017, Xentro® features a 13% lambda value reduction, achieving the lowest lambda value ever for rigid polyurethane panels. Research is ongoing to push the boundaries of insulation properties even further.


In 2018, Recticel launched Du.Panel® X as an advanced thermal insulation panel for the agricultural sector. The solution combines a high insulation value with excellent fire resistance properties. Recently introduced solutions like Comfofix® combine a thermal insulation panel with a recycled flexible foam acoustic layer, enabling an easy-to-install pitched roof insulation product.
X-Lite – lighter automotive interior technologies

Recticel continuously advances its polyurethane technology for car interiors, such as dashboard skins. Driven by innovations in layer density reduction techniques, Recticel is preparing to launch its fourth generation of dashboard skins. The new generation Colo-Sense® X Lite automotive skins are lighter, high performing and cost effective, cutting transport costs and emissions. They combine extreme durability and excellent mechanical and design properties at the lowest possible weight, significantly reducing vehicle fuel consumption. Colo-Sense® X Lite sets the scene for a new era of car interior materials.
Corporate sustainability programme
This programme steers all initiatives that aim to prepare durable polyurethane products for the circular economy. This covers the whole value chain of our products, from raw materials to the recycle and reuse of polyurethane. Partnerships with all actors in the value chain are essential to a successful transition. A variety of large projects are currently running, in collaboration with different consortia as enablers, that aim to realise our sustainability goals.
Two projects focussing on developing recycling options for polyurethanes are underway:
PUReSmart
Recticel coordinates the PUReSmart project, launched on 1 January 2019 for a duration of four years. It is supported by EUR 6 million in funding from the European Union Horizon 2020 Research and Innovation programme. The PUReSmart collaborative consortium gathers nine partners from six different countries and seeks ways of transitioning from the current linear lifecycle of polyurethane (PU) products to a circular economy model.


This project has received funding from the European Union's Horizon 2020 Research and Innovation programme under grant agreement N° 814543.

Valpumat
This project focusses on the development of new products based on end-of-life foam derived from collected mattresses in collaboration with Eco-Mobilier France. Mechanical recycling options are under investigation. At the same time, there is a need to eliminate all legal and technical constraints hindering the reuse of EOL, and to develop effective sorting methods.
Besides recycling projects, Recticel also investigates the production of polyurethane using raw materials with lower carbon footprints. Two different projects illustrate this commitment:

Carbon4PUR
Manufacturing high-value polyurethane materials using industrial waste gases produced by the steel industry (mixed CO/CO2 streams) is the ambition of Carbon4PUR, an EU Research and Innovation programme Horizon 2020 project involving 14 partners from 7 countries. If the technology is proven feasible, Recticel will play a part in testing its use in rigid foam applications, such as the production of insulation panels.


This project has received funding from the European Union's Horizon 2020 Research and Innovation programme under grant agreement N° 768919.

SWEETWOODS
Nine European companies representing 6 EU member states have joined forces for the SWEETWOODS project. The goal of the project is to establish a first-of-its-kind wood fractionation flagship plant to demonstrate the successful and profitable production of high-purity lignin and sugars on an industrial level. The aim of Recticel is to incorporate lignin into rigid polyurethane foams for insulation panels.
SWEETWOODS has received funding from the Bio-Based Industries Joint Undertaking under the European Union's Horizon 2020 Research and Innovation programme, under grant agreement N° 792061.