The Recticel strategy
Sustainability is at the heart of the Recticel strategy. We have shaped our portfolio and innovation priorities as we respond to key societal challenges such as rapid urbanisation, clean energy transition, disruptive technology developments, demographic and social changes, climate change and resource shortages.
We take responsibility for our impact on the planet and society at large, paying attention to sustainability along our entire value chain, from raw material sourcing to product manufacturing, consumption and end of-life. This includes our own activities and those within our sphere of influence, upstream as well as downstream.
Sustainable progress through insulation
Recticel's sustainability journey began in 2013 and we have repeatedly updated our objectives with more ambitious targets. For many years, we have promoted thermal and acoustic insulation as a key 'weapon' in the fight against climate change, due to its impact on energy conservation, emissions reduction, indoor climate management and improved living standards.
In 2023, our ESG strategy is based on two pillars: Our Race to Net Zero and Our Race to Maximum Performance.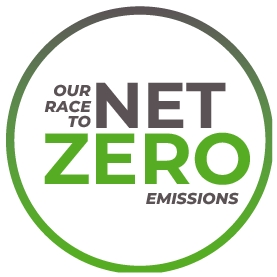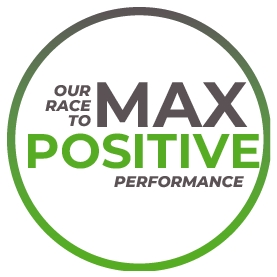 Our Race to Net Zero is a detailed plan for Recticel's shortterm and long-term fight to mitigate global warming. Based on clearly defined materiality topics and KPIs, it will ensure that we maximise our positive climate impact, boost circular efficiencies and, at the same time, sustain our competitiveness.
In July 2023, we submitted our plan to become a net zero company to the Science Based Targets initiative (SBTi), a global project driving concrete action by enabling organisations to set emission reduction targets that are grounded in climate science. We have committed to two targets: to become a net zero emission company on Scopes 1 and 2 by 2030 with a 25% reduction on Scope 3 at that time. We also want to reach net zero emission on Scope 1,2,3 by 2050 at the latest.
Our Race to Maximum Performance is our blueprint for maximising the contribution of our people and solutions. Also underpinned by relevant materiality topics and KPIs, it sets out targets in areas such as safety, training, diversity and employee satisfaction. The plan also outlines our goals for product certifications, eco-design principles and sustainability practices at work.
Our value creation model
Sustainability is not just a component of our value creation model. It is our value creation model.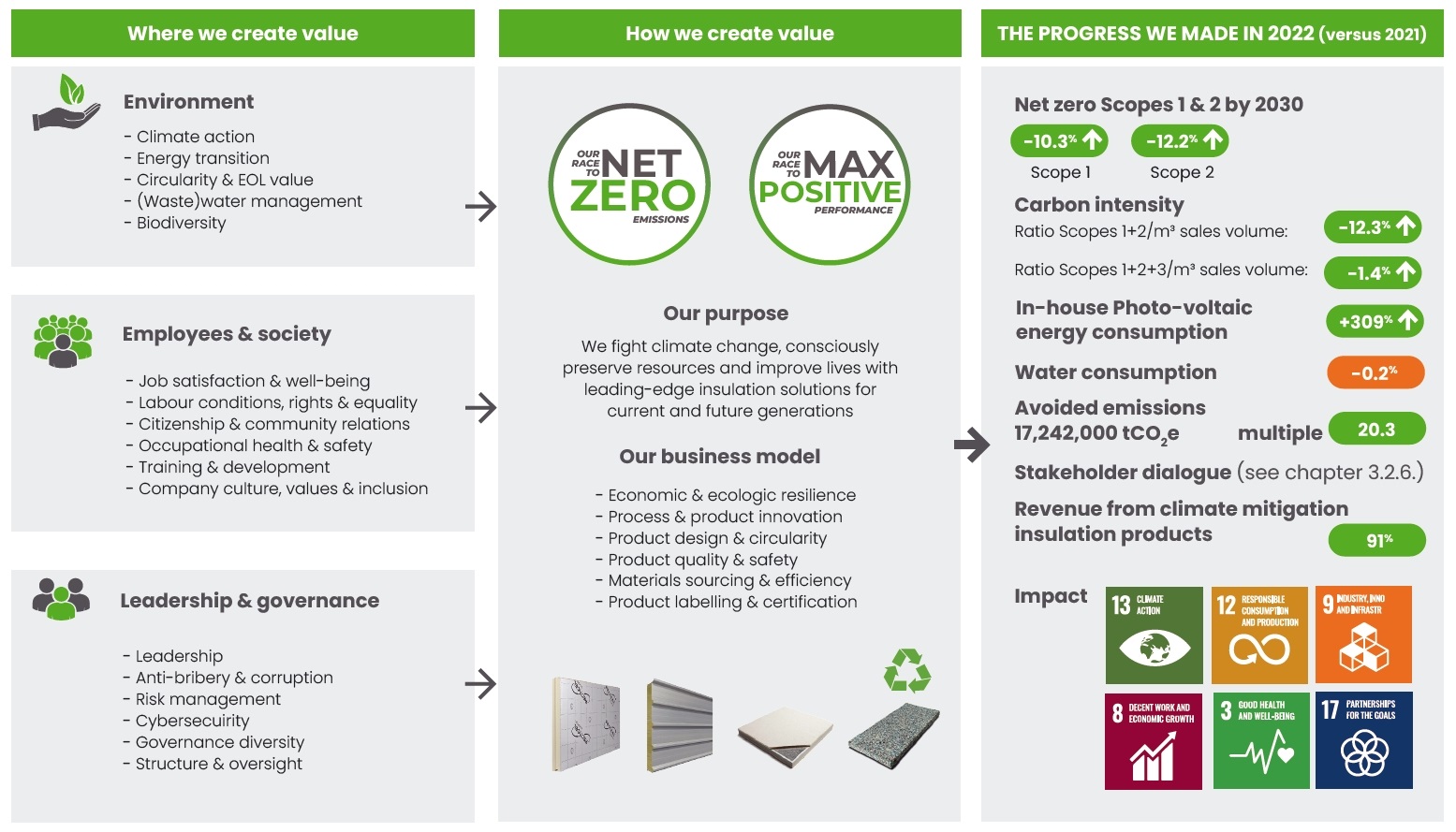 Focused activities for a competitive offer
Recticel manufactures tailored insulation products and services for different market segments. Our thermal insulation boards work behind the scenes to improve energy efficiency and comfort. Our insulated panels are designed to support the highest aesthetic standards and architectural possibilities. We also provide vacuum insulated panels that support cold chain activities in industries ranging from food to pharma. Our easy-to-install thermo-acoustic boards significantly reduce airborne noise in rooms
Insulation boards
We develop thermal insulation boards consisting of high-performance Polyisocyanurate (PIR) foam laminated between two facing materials. The facing options are extremely wide-ranging and include multilayer foils, aluminium, bituminous and mineral coated glass fleece as well as gypsum plasterboard board laminates. Our thermal PIR insulation boards are tailored for various residential and non-residential applications. They provide highly effective insulation in all areas of the building envelope, including flat, tapered and pitched roofs, cavity walls, floors, internal linings and external wall insulation systems.
We also provide thermo-acoustic insulation boards to control the noise or keeping sound out of the room. The most efficient method of acoustic insulation is the Mass-Spring-Mass system, which is based on the principle of decoupling the walls via a spring, such as a sound insulation foam. We offer Simfocor® which is a thermo-acoustic insulation board designed for partition wall applications. It reduces sound intensity by up to 84%, representing a sound reduction improvement (ΔRw) of 8 dB. The boards are easy to slide in between the metal studs of the partition wall and offer good thermal performance. They are made from recycled PU foams from end-of-life mattresses, reducing waste and environmental impact. Furthermore, we offer inner wall solutions which are also made from recycled materials and are simply attached to the interior wall with a special adhesive, reducing sound by around 87%.
Visit the Recticel Insulation Boards website for more information.
Insulated panels
Following the acquisition closed on 29 April 2022, Trimo d.o.o, a pure play mineral wool insulated panel manufacturer headquarted in Trebnje, Slovenia, is now fully integrated within Recticel. Trimo creates highly efficient, sustainable and attractive architectural wall and roof systems.
Insulated panels are a strategic portfolio expansion that fit within Recticel's current insulation solutions: PIR thermal insulation boards, high-performing vacuum insulated panels and thermo-acoustic boards with fibre bonded end-of-life foam.
Visit the Trimo Insulated Panels website for more information.
Acoustic insulation
Many industrial environments rely on noise reduction solutions to protect employees, equipment operators and the general public from the harmful effects of noise and vibration. Through Soundcoat, leading experts in sound insulation and noise control, we offer custom silencing solutions for various markets and applications. We achieve this by combining highly engineered predictive modeling with unique materials and laminates tailored to block and absorb unwanted noise and reduce structure-borne vibrations in a wide array of applications:
Our collaboration with aircraft manufacturers contributes to quieter, lighter and more energy-efficient planes.
Our thermo-acoustic solutions for electric battery storage and high-voltage vehicle charging stations ensure higher equipment operating efficiencies and effective sound reduction.
Materials provided for emergency and backup power generation result in our world staying more connected.
Acoustic insulation used in medical equipment ensures patient satisfaction.
Our certified products for aerospace safeguard missions to the International Space Station and protect communication and weather satellites during launch.
Visit the Soundcoat Acoustic Insulation website for more information
Vacuum insulated panels
This thermal insulation solution consists of a rigid core (fumed silica or glass fibre) sealed inside an airtight enclosure from which the air has been evacuated. With ultra-low thermal conductivity and high thermal resistance, vacuum insulated panels (VIPs) offer superior insulation performance compared to traditional insulation materials. This means that insulation systems can potentially be more than five times thinner. The panels can be produced in almost any shape and size and have applications in several industrial sectors, including building and construction, cold chain packaging and transportation.
Visit the Turvac Vacuum Insulation website for more information.

Human organisation
The Recticel Group is conscious that its strategy can only be successfully executed through top-quality, professional human resource management.

Go to
People@Recticel

Sustainability
The Group has placed sustainable innovation at the centre of its strategy to create a competitive edge and value for all its stakeholders.

Visit the page
Sustainability & Innovation
For detailed information about supporting strategies for our three action pillars – simplification, international expansion and sustainable innovation – download our Corporate Annual Report.