The Recticel Group strategy
The Recticel Group strategy has been developed to meet the challenges of today's key market drivers. These include the need for energy conservation and CO2 reduction to combat climate change, ageing populations, urbanisation, increasing mobility and rising standards of living. Our products and services have unmistakable advantages to master the challenges that lie ahead.
Our Group strategy is therefore specifically built around these key markets supported by long term megatrends. Recticel's strategy is to sustainably position the Group as the leading supplier of high-value added solutions in the Group's key markets.

The Group strategy is based on:
Our core competencies in transforming PU and other polymers and materials into value-added applications
The relative attractiveness of the markets in which we operate
The complete strengths of our Group in each of these markets

Our priorities over the last years and for the future can be summarised as follows:
Sustainable innovation in value-added applications, products and materials, in combination with high quality and service levels, and brand awareness among end consumers where applicable
Overall simplification of the Group & rationalisation of the manufacturing footprint
The pursuit of international expansion outside Europe
Continuous improvement in the development of our people and teams
Meeting sustainable development criteria in all business decisions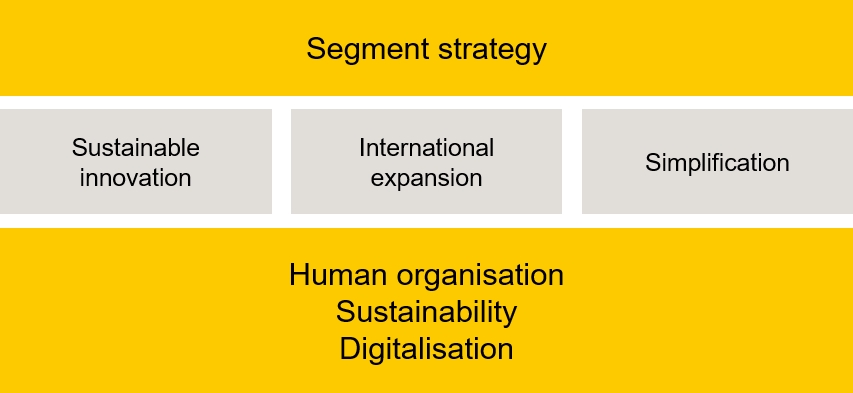 Following the restructuring of legacy footprint, the investment to expand the Insulation business and the divestments of good, but non-core businesses, Recticel realised a key step in its strategic transformation with the acquisition of FoamPartner, as announced on 10 November 2020.
The transaction, was closed on 31 March 2021, after which FoamPartner wad merged with Recticel Flexible Foams to form the new Recticel Engineered Foams business line.

After a strategic review the board has announced that is seeks to divest its Bedding business line. The Group will primarily focus on the Insulation and Engineered Foams business lines.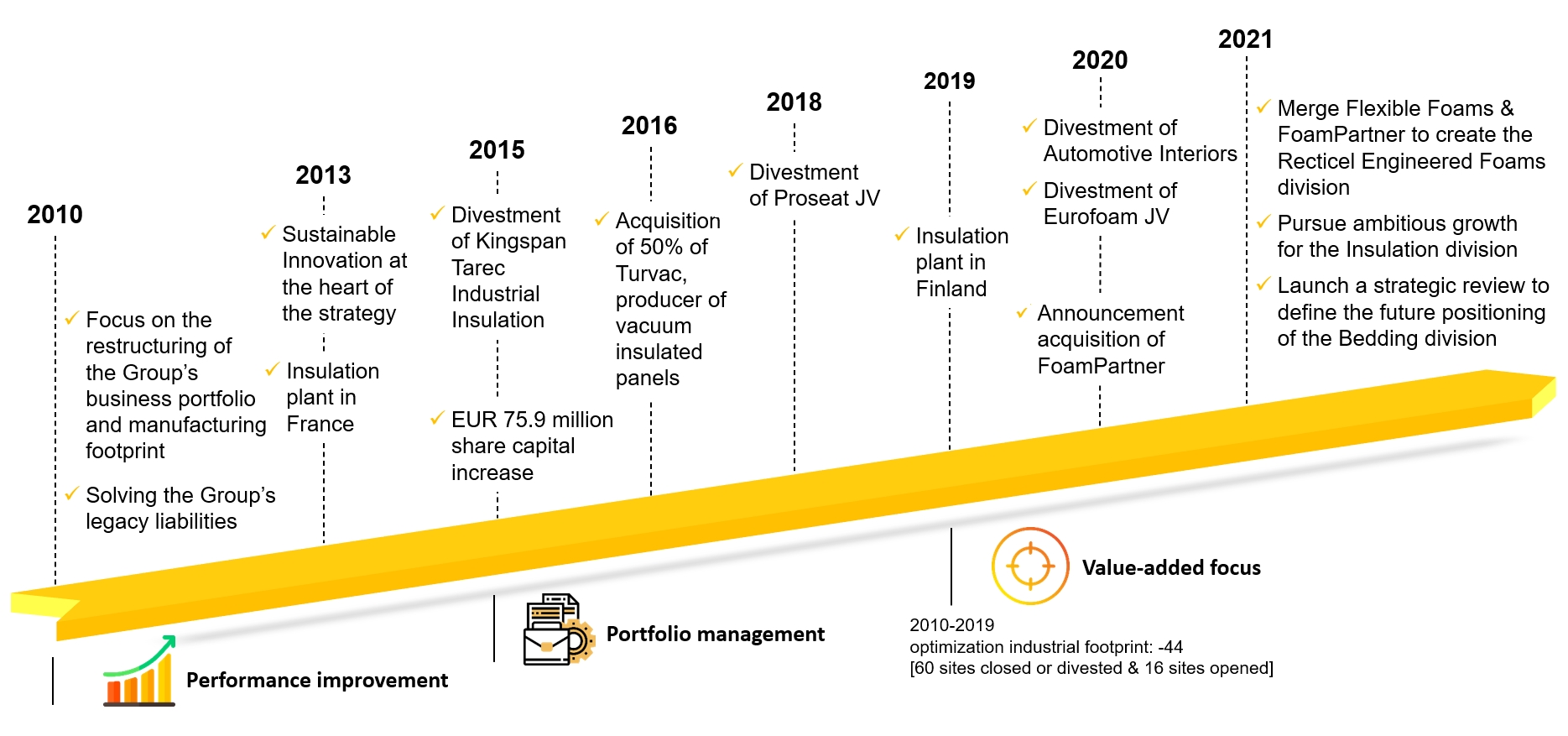 Human organisation
The Recticel Group is conscious that its strategy can only be successfully executed through top-quality, professional human resource management.

Go to
People@Recticel

Sustainability
The Group has placed sustainable innovation at the centre of its strategy to create a competitive edge and value for all its stakeholders.

Visit the page
Sustainability & Innovation
For detailed information about supporting strategies for our three action pillars – simplification, international expansion and sustainable innovation – download our Corporate Annual Report.