Recticel Simfocor® receives the "Solar Impulse Efficient Solution" label for sustainable products
Committed to the global goal of net-zero emissions by 2050, Recticel proudly announces that Simfocor®, a sustainable thermo-acoustic solution, has been granted the Solar Impulse certificate.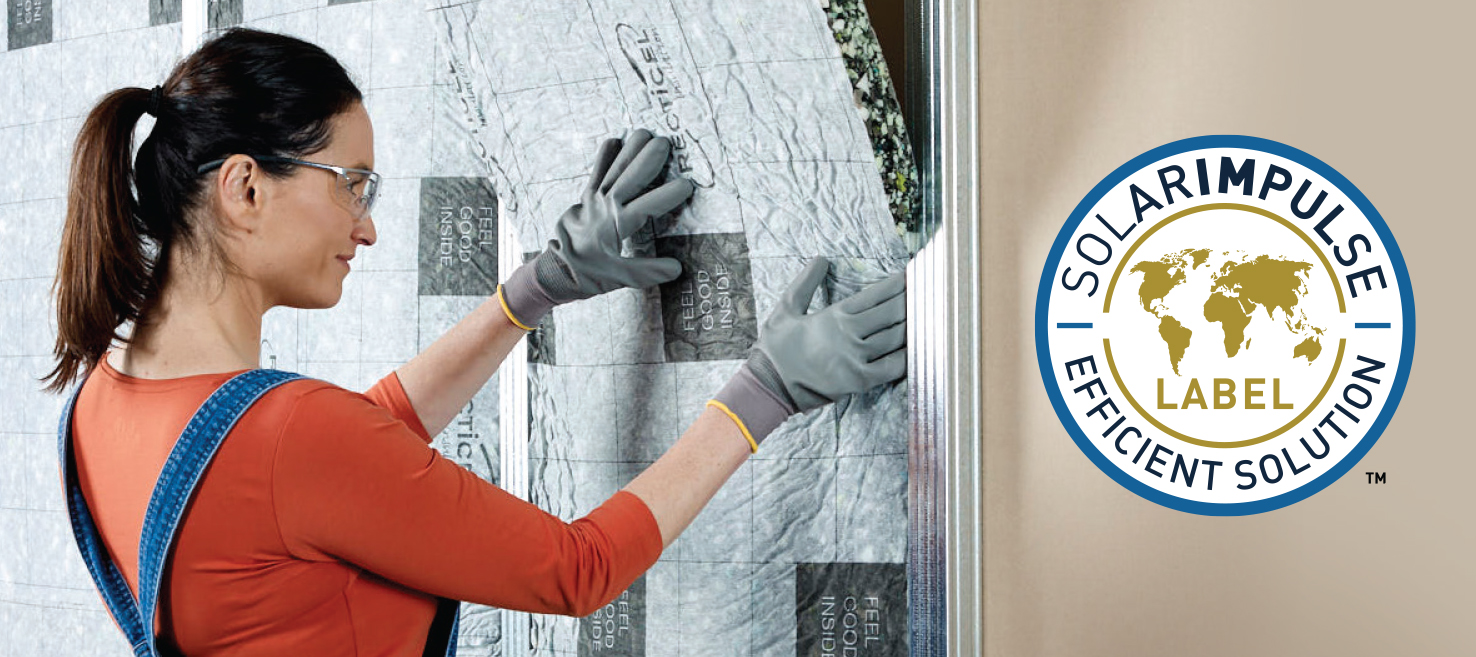 The label is awarded to products, services or processes that combine credible environmental and economic performance, while outperforming the mainstream options in its market. It is thereby joining the #1000+solutions challenge, an initiative by the Solar Impulse Foundation to select solutions that meet high standards in profitability.
Simfocor® is part of the innovative insulation range "Recticel Silence" and currently commercialised in France and Spain.
Recycled thermal soundproofing fill for partition walls
Simfocor® is a thermo-acoustic insulation board designed for partition wall applications. It makes it easy for homeowners to reconfigure their homes as their needs change – to provide an extra working space or welcome a new baby, for example. Simfocor® reduces sound intensity by up to 84%, representing a sound reduction improvement (ΔRw) of 8 dB. Installation is simple: the Simfocor® boards slide between the metal studs of the partition wall and are finished with a plasterboard with a minimum thickness of 12.5 mm.
Simfocor® offers also a good thermal performance of R = 1.05 m².K/W with a thickness of just 45 mm and contributes to reducing the building's energy consumption.
The boards are made of PU recycled foams from disposed mattresses, offering them a second life and limiting the waste of natural resources as well as the environmental impact of construction.
Combating noise pollution
According to the European Environment Agency, one in five European residents are exposed to noise levels that are harmful to health, with ambient noise affecting more than 100 million people. This noise pollution has a negative impact on both human health and the environment. It leads to increased stress cardio vascular diseases and sleep disorders.
In France alone, the social cost of noise pollution amounted to € 147 billion in 2021, almost double the cost in 2016(1). The problem is exacerbated by a general trend towards smaller housing and collective buildings. Simple and versatile, Simfocor® addresses this challenge with a thermo-acoustic solution designed for partition walls.
(1) CNB-ADEME surveys published in 2021 and 2016
Certified by Solar Impulse
The prestigious Solar Impulse label has been initiated by Bertrand Piccard, the visionary explorer who made headlines in 2016 by completing the first global circumnavigation in a solar-powered electric airplane. The Solar Impulse Foundation seeks to address sustainability challenges while assuring economic viability. The Solar Impulse label is the first to assess the economic profitability of solutions that protect the environment in order to accelerate their implementation and to maximise their effect on customer behaviours.
The certification means that Simfocor® now appears in the foundation's Solutions Explorer, a unique search engine that showcases profitable climate solutions. To date, less than 1500 solutions worldwide have qualified for this exclusive list. The certificate reflects Recticel's tireless pursuit of sustainable innovation and its firm commitment to ESG contributions.
A rigorous selection process
Recticel began the process of applying for the Solar Impulse label in 2021, which involved compiling a complex dossier of 5 criteria covering the three main topics of Feasibility, Environmental and Profitability. The application was examined by a panel of three experts, who approved the certificate in 2022.
Recticel: innovation for a better world
As Recticel continues its transition to a pure play insulation company, it is more focused than ever on creating solutions that improve the lives of current and future generations. The fight against climate change is a leading driver of the operations, R&D activities and product portfolio. As part of its transformation journey, Recticel has committed to an updated and even more stringent set of ESG targets for 2025 and continues to pursue relevant certifications and labels in order to add transparency and value for all stakeholders.

Recticel has signed up to clear emission reduction targets via the Science-Based Targets initiative (SBTi).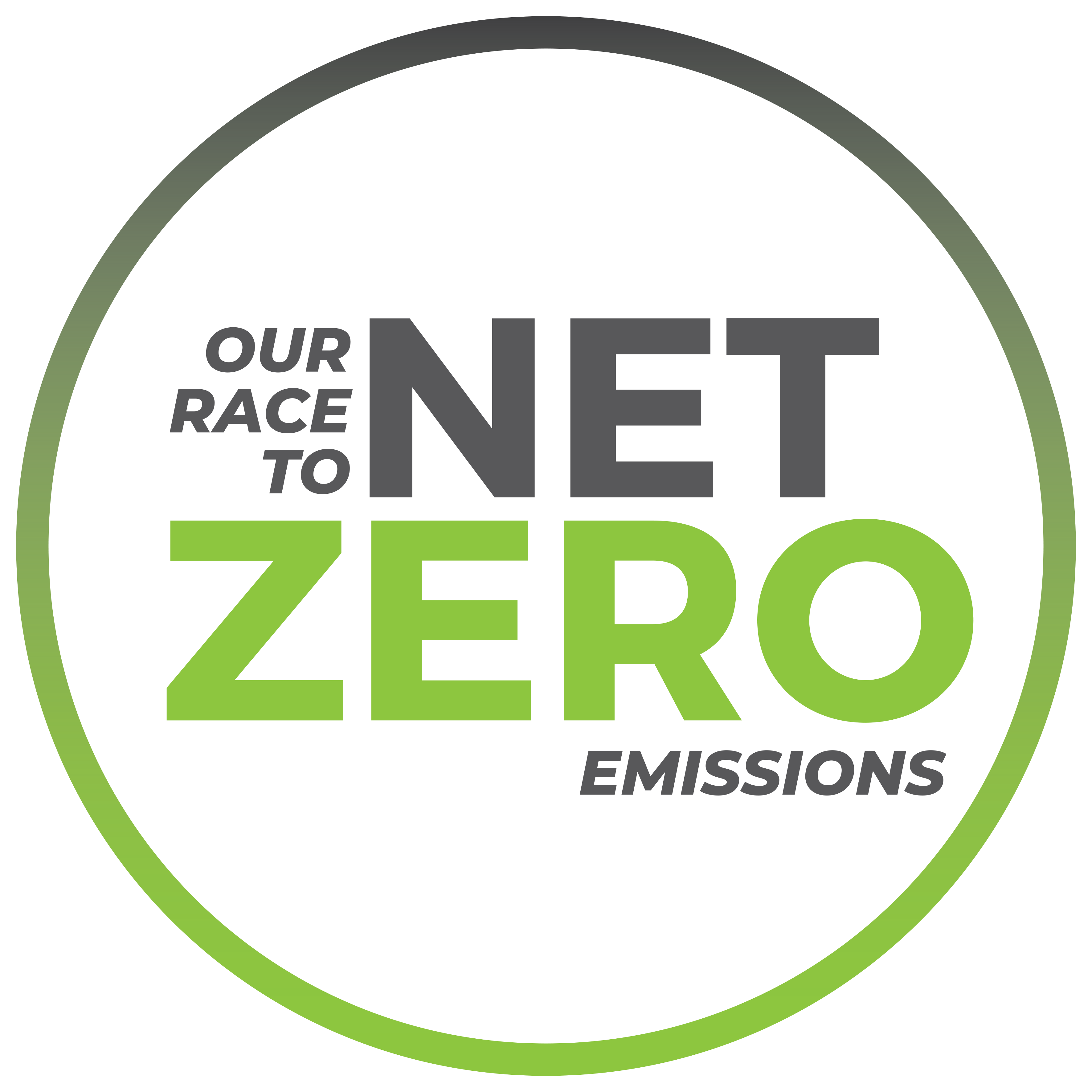 Interested to know more?
Click here for more information about Simfocor®
Find out more about the Solar Impulse Foundation
Browse the Solar Impulse Solutions Explorer