Recticel receives excellent ESG ratings from MSCI and CDP
Recticel is committed to strong performance on both financial and non-financial criteria. Transparency on objectives and performance is key to earning and retaining the trust and support of stakeholders who are interested in companies with solid environmental, social and governance (ESG) commitments and scores.
With this in mind, Recticel announces that it has recently received two very supportive ESG ratings from leading providers of critical decision support analysis for the global investment community.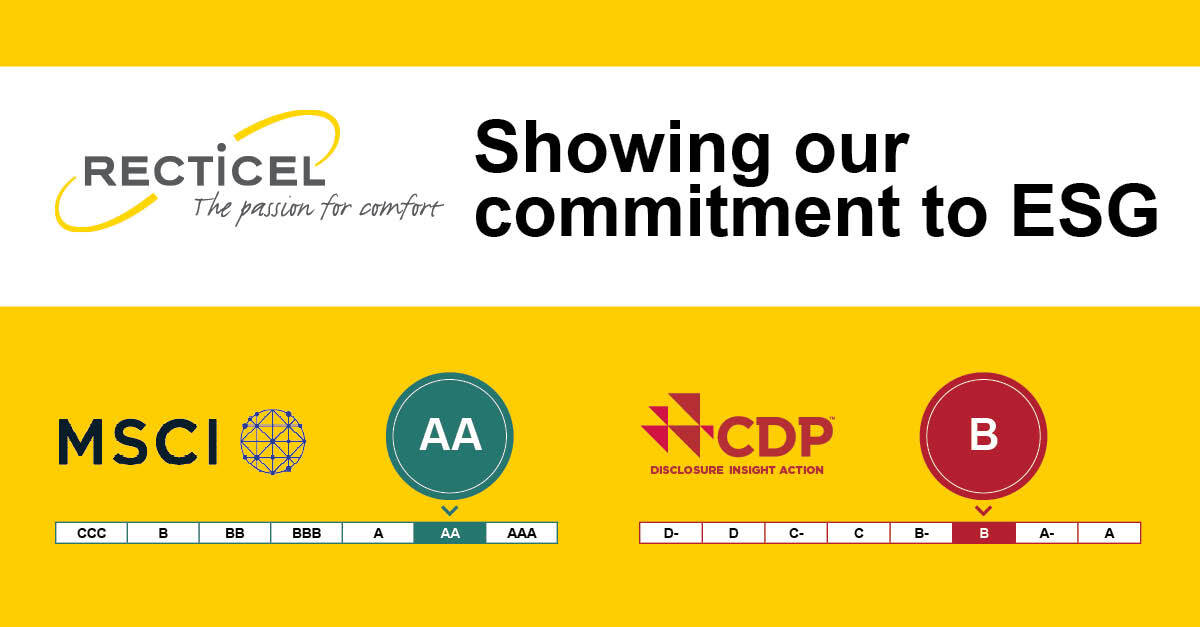 MSCI upgraded Recticel's rating from 'A' to 'AA' (on a scale from AAA to CCC), ranking us in the top 6% of the MSCI Commodities Chemicals universe.
In its assessment, MSCI highlights:
Our robust carbon mitigation plan with its aggressive carbon footprint reduction targets
Our fully independent formal policy on bribery and corruption, which is overseen at executive level.
CDP awarded Recticel a B (on a scale from A to D-) for climate change disclosure. This positions us among the 33% of companies worldwide with a B score or higher.
CDP particularly recognises the fact that Recticel is leading within its industry on:
Emission reduction initiatives
Governance
Olivier Chapelle (CEO Recticel): "I am very pleased with these recognitions of our ambition to be a leader in our industry for climate change action and an equitable society. We have set aggressive targets to reduce our carbon footprint and contribute positively to a low-carbon society, especially through our insulation solutions. Our strong governance provides the foundation for being successful as a company and effective in balancing social, economic and environmental sustainability."