Recticel opens its first foam converting plant in Morocco
On 4 October 2018, Recticel inaugurated its first facility in Africa: a new foam converting plant in Tangier, Morocco. The prestigious opening event was attended by Mr. Abdelouahed Rahal, Head of Morocco's Ministry of Industry, Investment, Trade and Digital Economy.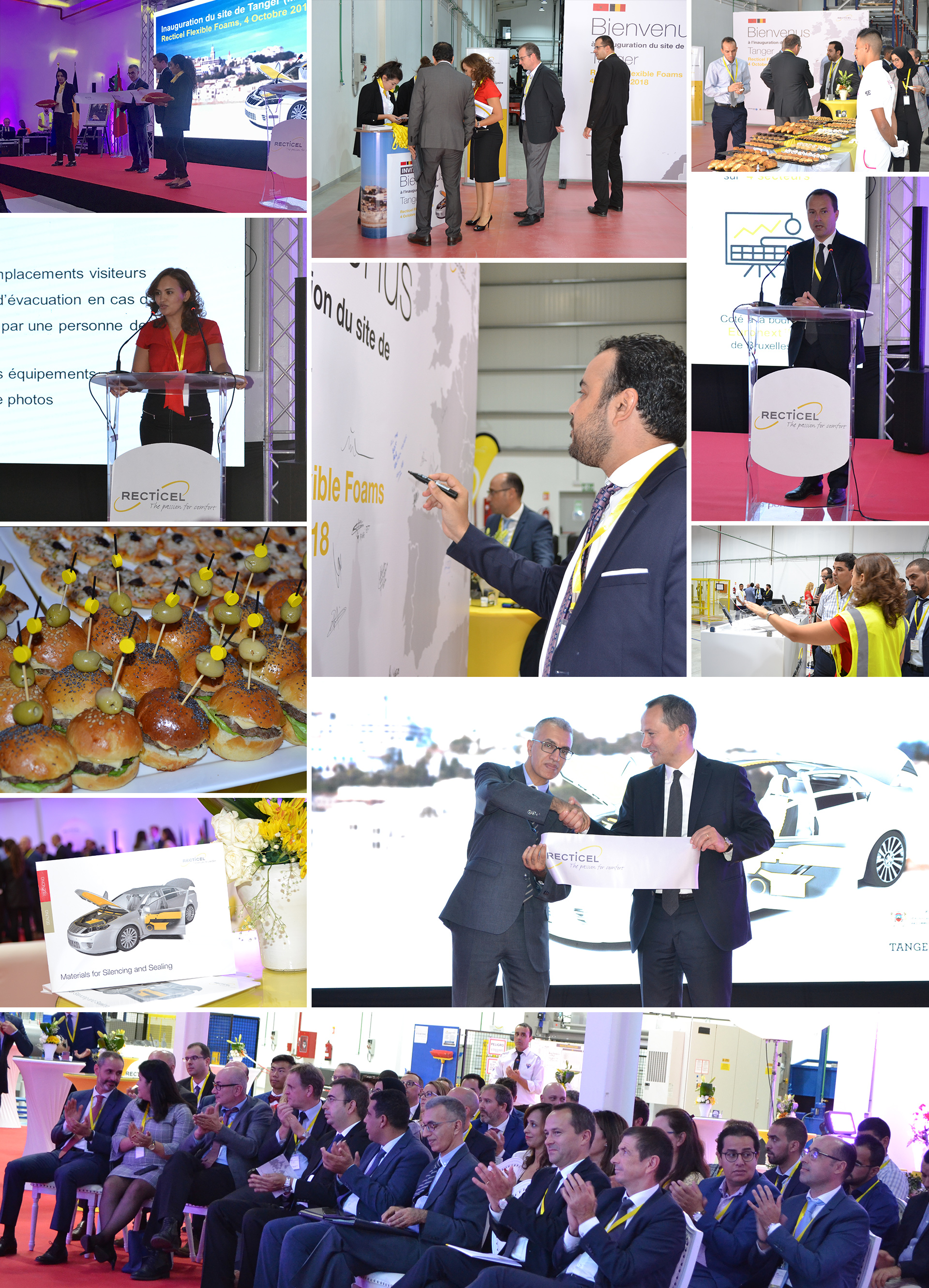 A high-potential location
Recticel is extremely proud to extend its footprint into the Kingdom of Morocco, which presents significant strategic opportunities for our business. The hub of Africa's automotive industry, it boasts both a well-developed infrastructure and a high-quality workforce. Recticel's initial investment of 1 million euros (10 million Moroccan dirhams) is a mark of our confidence in the country and its strong economic model, which is supported by the king's positive reforms and industry-focused economic strategy. Twenty jobs will be created in the plant's first phase, with a second phase planned within three years.
Strengthening our position in the automotive sector
The new Tangier plant specialises in manufacturing specific technical foams for the automotive market, helping manufacturers to achieve ever-higher standards of comfort, health & safety, vehicle efficiency and sustainability. Our innovations will add considerable value to the kingdom's fast-growing automotive industry, while allowing us to join the network of suppliers contributing to the strong growth of the Renault and PSA brands.
Interested in material developments in car interior and engine compartment?
Passenger cars and light commercial vehicles have seen rapid evolution over the last few decades with an increasing focus on comfort, convenience, safety and the quality of the driver and passenger experience. To find out more about how materials are evolving and what the future holds for this exciting sector, why not download our white paper?