Recticel Flexible Foams attended Foam Expo Europe, Stuttgart, Germany.
Under the motto Transforming your world together. Recticel and Eurofoam attended the second edition of Foam Expo Europe from 10 - 12 September 2019, where we presented our various solutions for the world of transport, industrial equipment and consumer goods.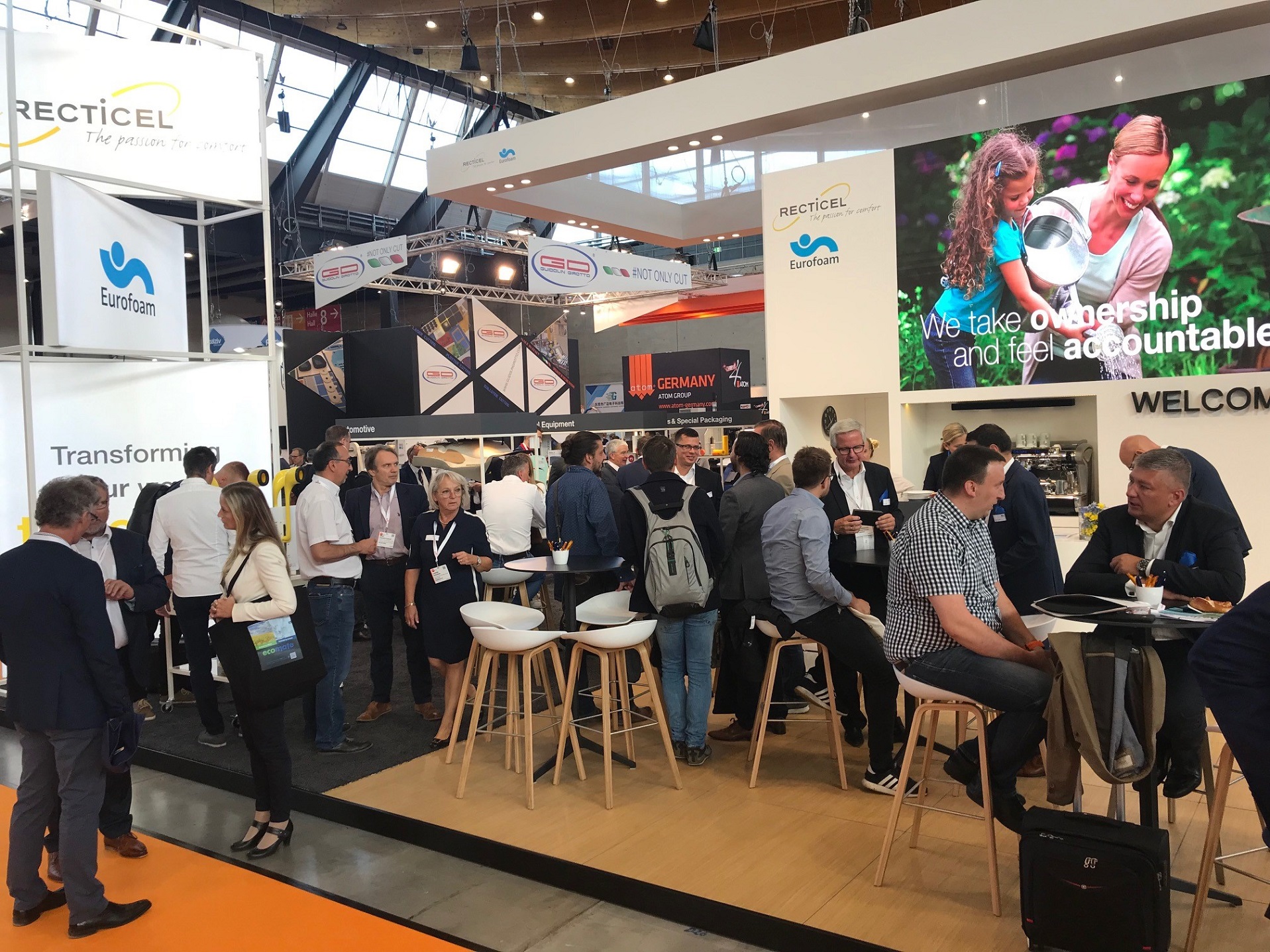 On the second day we presented to a wide audience a live product showcase on the acoustic solutions that Recticel is offering for automotive and industry applications.
We had the pleasure to have great and inspiring discussions with all of our visitors. In case you have missed us this year, we have already booked our booth for next year's show.