Recticel delivers further structural profit growth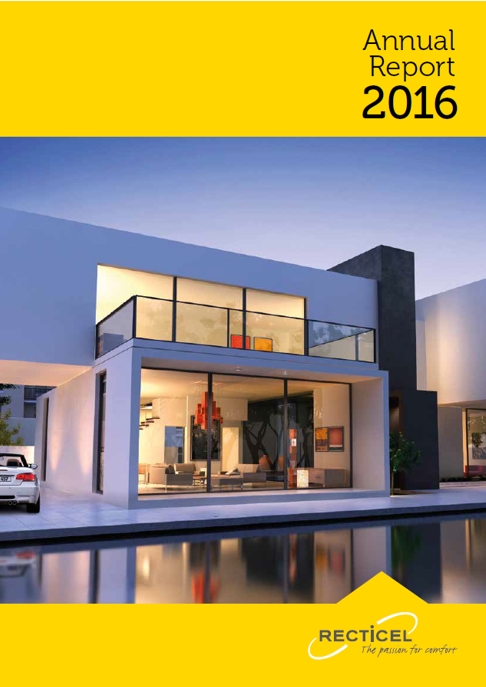 Olivier Chapelle (CEO):
"We are satisfied with 2016, another year of sales and profit growth, and an important milestone in our aim to make Recticel a reliable value creation company.
Combined sales grew by +1.5%, based upon solid volume growth, despite adverse currency effects of -2.2%. Our combined REBITDA increased by +19.3%, supported by volume growth and by efficiency & mix improvements which beat our 2016 targets, and more than offset volatile and adverse currency and raw material prices evolutions. Our total combined net financial debt (including the off balance sheet financing) has reached a historically low level at EUR 178.2 million.

The supply market for isocyanates turned short over the last 9 months of 2016, leading to significant raw materials price increases. In addition, a force majeure at one of our key suppliers in October in combination with production issues at several suppliers' factories, further aggravated the situation.
We expanded our Insulation business by acquiring the Innortex activities in France (acoustic solutions) and the creation of the Turvac joint venture in Slovenia (Vacuum Insulation Panels). Going forward we will remain focused on raising our performance by building the foundation for stronger sales growth, further streamlining and strengthening of our product portfolio, improving productivity and cost structures, and strengthening our organization and culture."