New Recticel plant inaugurated in Wuxi, China
On 30th May 2018, Recticel Flexible Foams opened a new facility in Wuxi. The site – which will operate a state-of-the-art polyurethane moulding line and converting facilities – reaffirms our commitment to further investment and expansion in China.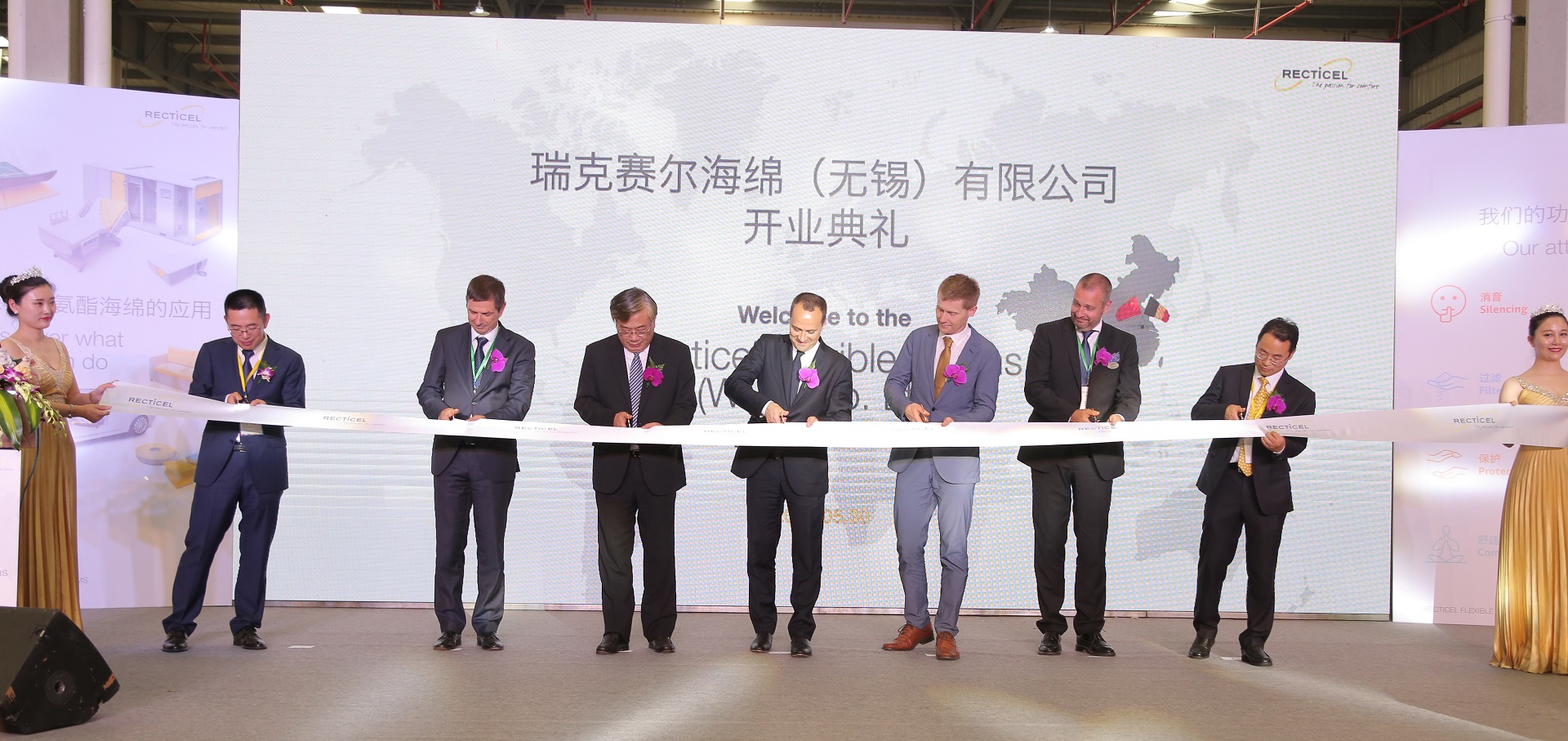 The Wuxi plant was inaugurated at a Grand Opening Ceremony, which included a speech in Chinese by François Desné, Group General Manager of Flexible Foams. The audience also heard speeches from Lu Feng, Recticel Flexible Foams General Manager China, Li Peidong, representing the local Xishan government, and Paul Lambert, Consul General of Belgium in Shanghai, before being treated to a traditional lion dance!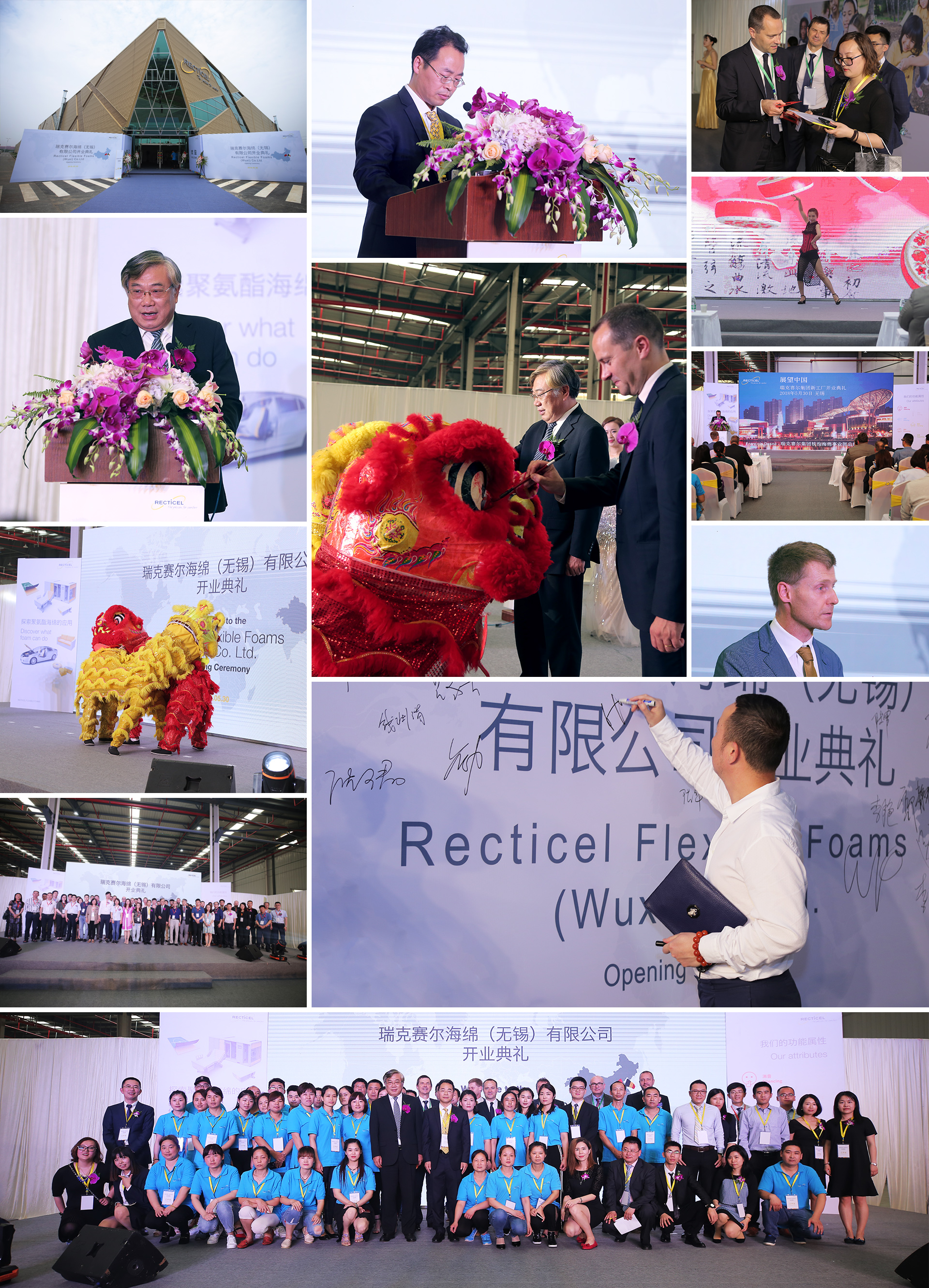 Why China?
Recticel is very proud to invest in China. Since we entered this market in the 1960s, our relationship has been growing steadily. In 2001, we established our first commercial office in Shanghai. We began production in the country in 2006, and in 2012 we established our first Flexible Foams production facility in the Shanghai area. It is due to solid expansion in these activities that the need for a new, modern production facility arose.
China is a dynamic country with bright prospects in several major industries, two of which are particularly relevant for Recticel: it is currently the world's largest automotive market and is also the global leader for the steel industry, which uses Recticel's ceramic filter products.
The country is also undergoing profound economic reform and offers the benefits of modern infrastructure, outstanding digital capabilities, ambitious environmental policies and exceptional innovation capabilities. Recticel is extremely engaged in all of these areas and, through our innovation and expertise in technical foams, we believe we can make an important contribution to the country's development.
We are dedicated to supporting our employees and residents in this rapidly-growing market with the most innovative and environmentally-friendly products and solutions, as well as the highest quality and safety standards in our manufacturing processes.
Wuxi: a location that shares our standards

Recticel is particularly honoured by the opportunity to come to Wuxi, a city whose industrial estate and leading-edge infrastructure match our standards of excellence. Wuxi is particularly focused on sustainability and eco-friendly processes, a preoccupation shared by Recticel. Wuxi's high educational standards also offer a strong network of talent to support our development and allow us to offer attractive opportunities to our employees and customers.
A growing worldwide presence
Recticel's investment in China is part of our ambition to help our global customers grow and succeed. Recticel Flexible Foams is a global leader in sales of acoustic and comfort solutions for transport applications. We are also the world leader in sales of reticulated foams for ceramic filters used in the steel industry. Meanwhile, we continue to develop innovative products for the aerospace and industrial equipment industries. By continuing to invest in production facilities across the world, we can further tailor our offering to meet local customer needs while expanding our portfolio of technologies, products and solutions.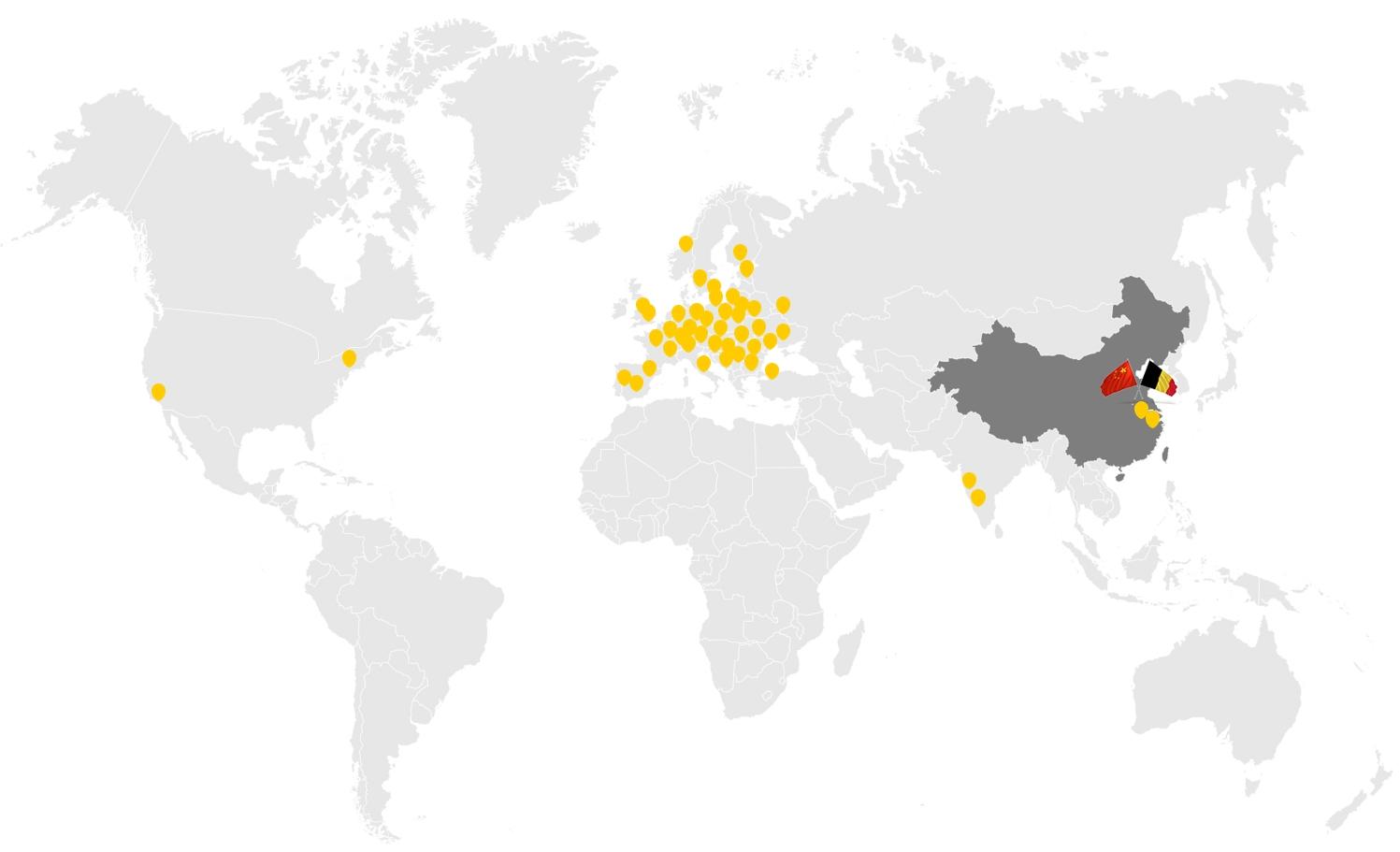 Read more about our footprint and innovations Find out about Recticel and sustainability