Explore our Insulation business line
Our Insulation business line is at the heart of the Recticel Group's strategy. It develops high-performance insulation solutions for thermal and acoustic applications in the construction market. With more than 60 years of experience and a pioneering role in the insulation industry, Recticel Insulation has become a well-known and respected brand across Europe.
Our competitiveness and future opportunities are supported by the fact that thermal insulation solutions in polyurethanes offer the highest-performing insulation materials. As such, and driven by ever-increasing insulation standards, polyurethane insulation as technology is gaining market share from more traditional materials.
Our 'Feel good inside' philosophy
Recticel Insulation strives for a professional and reliable partnership, providing special care for its customers' and clients' day-to-day comfort. Our ambition is to create a complete range of insulation solutions, whilst consistently improving our business line to make building occupants feel good inside.

Our Insulation financials
2019 restated consolidated sales*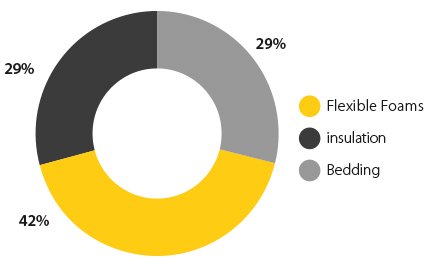 *Due to the divestments of Automotive Interiors and Eurofoam in 2020, the 2019 consolidated income statement was restated.
Combined sales Insulation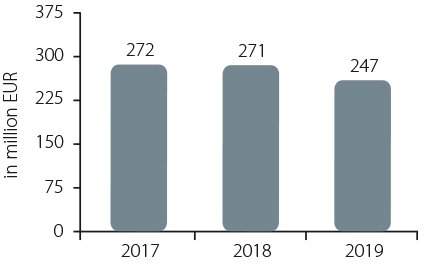 Our passion for innovation: your daily comfort
Passionately pursuing our ambition to create a complete range of insulation products, we continue to create better products for the entire home and for businesses.
We have introduced new, innovative products to ensure sustained growth in our Insulation business line:
Iso-finish® external insulation concept
'Do-it-Yourself' product line
Lambda-21 high performance wall insulation boards
Xentro® technology, enabling achievement of the lowest possible lambda value for rigid PU insulation boards
L-Ments® next generation, self-supporting and insulating room-in-a-roof solution for pitched roofs
Glow: plastered external wall insulation
Our geographic coverage
Using the latest technology and a strict quality control process, our four state-of-the-art production facilities across Europe are perfectly equipped to meet the demands of energy-efficient buildings and high-performance insulation requirements. The geographic spread of manufacturing facilities (Belgium, France, UK, Slovenia) means that we can also service projects outside Europe.