Explore our Bedding business line
Our Bedding business line has a distinct business-to-customer character. It focuses on the development, production and commercialisation of fully finished mattresses, slats, bed bases and, primarily, beds.
Recticel Bedding is Europe's second largest supplier in this industry and owns a unique portfolio of strong national brands. These are supported by innovative ingredient brands such as GELTEX® inside. We also produce sleep systems which are commercialised under the customer's name (private labels).

Our passion for comfort
Consumer research across our most important markets shows consistently that the top-ranking purchasing criteria in terms of functional aspects of comfort are body support, pressure distribution and climate comfort, i.e. breathability and evacuation of moisture.Other aspects have become almost industry standard in the mid- to premium segment of the market, namely product durability and anti-allergic and anti-bacterial treatment of the mattress cover and core.
Given the limited possibilities in this segment for product testing before purchase, the challenge is to help the consumer understand and trust that a given product offers the desired benefits. An inspiring end-consumer communication programme promising proven and tested benefits via trusted brands can help to orient the customer in an otherwise confusing market offering.
If this communication occurs not only at the point of sale, but also 'above the line' on TV, online, and in out-of-home advertising, print media etc., it will help retailers and suppliers to 'pre-sell' the product. By combining our expertise in materials and our strong branding strategy, we aim to respond to and benefit optimally from these structural market drivers.
Our Bedding financials
2020 consolidated sales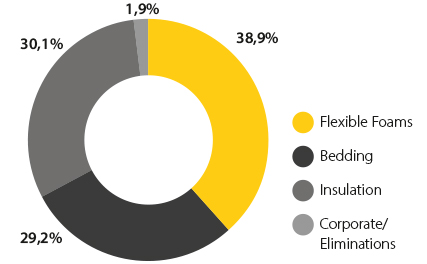 Consolidated net sales Bedding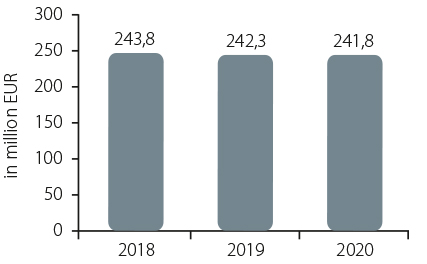 Our footprint
Today our Bedding division operates from 12 main production sites in Austria (1), Belgium (2), Germany (3), The Netherlands (1), Poland (1), Romania (1), Sweden (1) and Switzerland (2).
Can we help you?
We are here to assist you! Just click the button below, fill in the contact form and we will get back to you as soon as possible.
You are now leaving the Recticel website
We do not control the destination site and cannot accept any responsibility for its contents, links, or offers.
Can we help you?
We are here to assist you! Just fill in the contact form below and we will get back to you as soon as possible.

We care about your privacy. That's why we will only use your data to reply to your enquiry. Find out more in our privacy notice to job applicants. At any moment, you can access, modify or have erased your personal data by sending a request to dataprotection@recticel.com

* indicates a required field