2022 Integrated Annual Report now available
Our 2022 Annual Report, entitled 'Sustainable Progress through Insulation', has now been published. This year we have consolidated our financial and non-financial information in one integrated report, partially structured around the draft European Sustainability Reporting Standards (ESRS) for Europe's upcoming Corporate Sustainability Reporting Directive.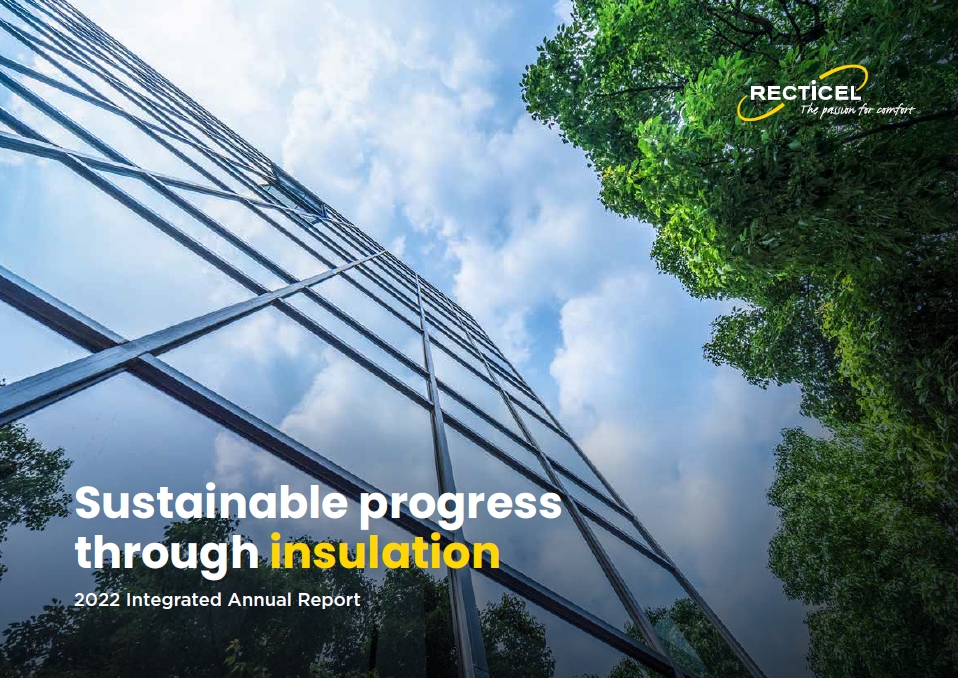 As well as information about the new Directive and what it means for our business, the new report presents a detailed picture of our performance and transformation over the last year and our new identity, activities and goals. It is the ultimate reference for everything you want to know about Recticel's new direction as a pure player in insulation.

"The Company is well positioned in product categories which participate in one of the most important megatrends – protecting the environment by reducing CO2 emissions – and has shown agility and resilience in turbulent circumstances."

Johnny Thijs - Chairman of the Board of Directors
Olivier Chapelle - Chief Executive Officer
Addendum: 2022 GHG Emissions Update